WELCOME TO
The Color Wheel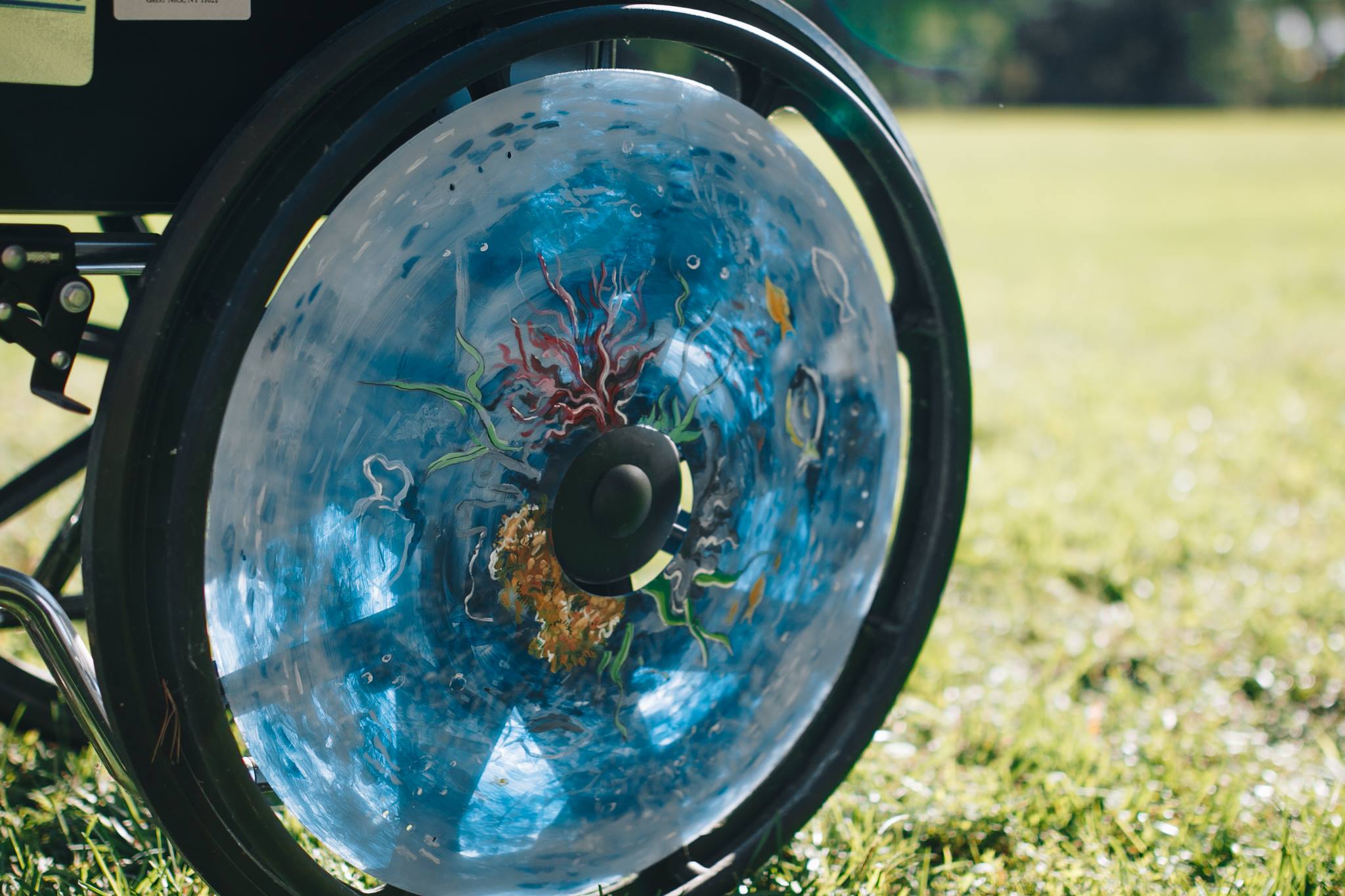 What We DO
Live in the New York City Area and want a custom wheelchair spoke guard or mural to adorn your space? Fill out the "Get One" form, and we will connect you to one of our incredible artists who will learn all about your interests and will custom design art for you! Our artists will paint and deliver a set of spoke guards free of charge or will paint the custom mural in your space!
Our Story
After noticing the power art had on the community and being frustrated with the conventional limitations of art in the classroom, the team formed with the goal of connecting those who wanted to harness their art for the greater good and those seeking custom art. Stumbling across a photo of children painting their own wheelchair spoke guards inspired the team to work to create a no cost product that could transform standard wheelchairs into works of art. The team has been working since December of 2017 to improve the greater NYC area through art.
We are extremely excited and humbled to announce that The Color Wheel has been selected by the Youth Service of America and Hilton to receive the $1000 Spark the Arts Grant! This grant recognizes youth leading through awareness, service, advocacy, and philanthropy to improve their communities. We are ecstatic to use this funding to expand operations, purchase more supplies, and improve the New York City area through the arts!